Human remains found in Gilroy recently have been confirmed to be that of a 33-year-old woman who went missing in late July and her ex-boyfriend has been arrested on suspicion of killing her, police said Oct. 4.
Ivan Alfaro Escobedo allegedly cut Alyssa Salazar's body into pieces and burned her in a barrel after shooting her to death, according to a "statement of facts" released by the Santa Clara County District Attorney's Office on Oct. 4. Escobedo, 31, is charged with murder in relation to Salazar's death. He faces a sentence of 25 years to life in prison if convicted.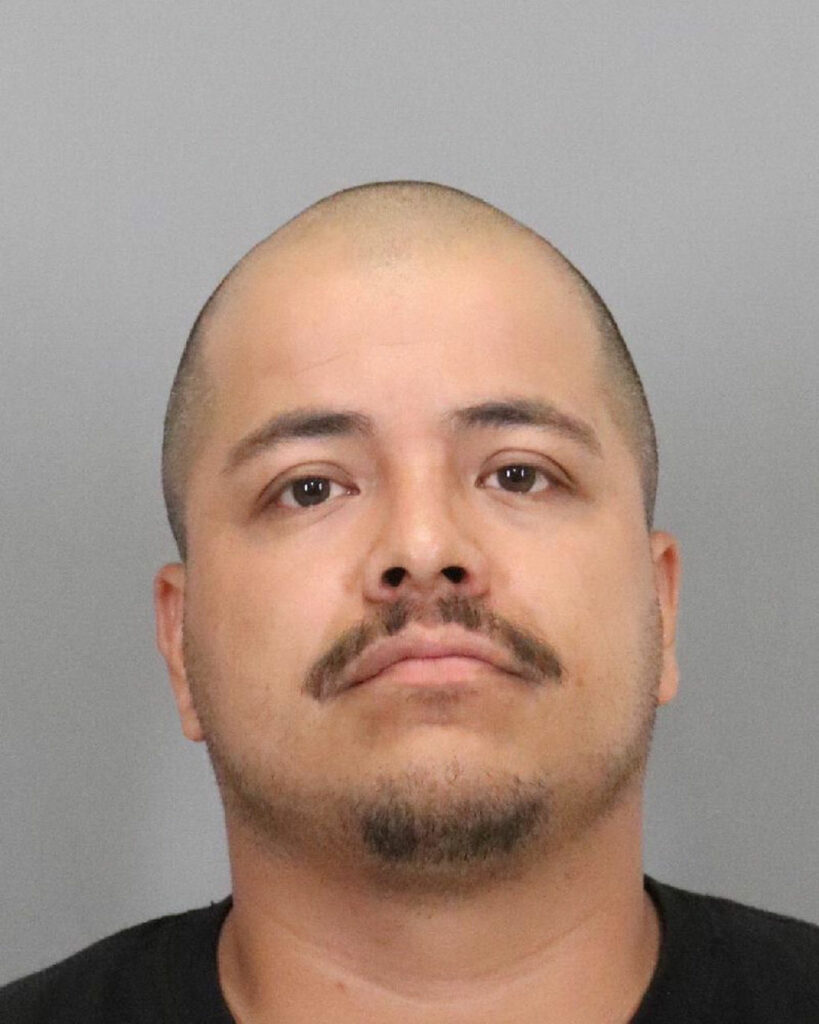 Salazar's family reported her missing on Aug. 10 to Gilroy Police after not hearing from her since late the previous month. The ensuing investigation led detectives to a property in unincorporated Santa Clara County where the human remains were found, according to police.
Salazar was known to frequent addresses in Gilroy and Salinas, Gilroy Police said.
The county's Medical Examiner's Office and Crime Lab confirmed the human remains were of Salazar. Detectives determined the case was a homicide and that Escobedo, a Gilroy man who had a prior dating relationship with Salazar, was the suspect in her killing, police said.
Escobedo was already in custody in the county jail for charges related to a previous case involving Salazar.
The DA's statement of facts—compiled from a synopsis of the investigation by Gilroy Police Officer Jason Greathead—says that Salazar called police in April to report that Escobedo had raped and physically assaulted her. The court issued an arrest warrant for Escobedo in May.
In July, female family members of Salazar received phone calls from Escobedo, who threatened to kill Salazar, says the statement of facts.
The last time Salazar is known to have communicated with a friend or family member was July 26, when she and Escobedo were captured on a surveillance video from the Steinbeck Library in Salinas, authorities said. The video showed Salazar get into the front passenger seat of Escobedo's Honda Accord, which then left the parking lot.
Salazar made a phone call to an acquaintance from Escobedo's phone about 12:33pm that day, police said.
Police arrested Escobedo on Aug. 30 during a traffic stop, in which officers found a 9mm handgun. Police also noticed "red-brown stains on the front passenger door frame and front passenger seat foam (that) tested presumptive positive for blood," says the statement of facts.
DNA material from the blood was analyzed at the crime lab, determining that Salazar was a "possible contributor," police said.
Investigators then searched a home on Young Road in Gilroy that is associated with a relative of Escobedo's. A witness told police that Escobedo had been seen at the property in July, and saw a fire burning in a barrel outside the home for several days, authorities said.
In a barrel next to the home, investigators "found burned human bones including pieces of ribs, skull and hand," says the statement of facts.
DNA tested from the remains also indicated they likely belonged to Salazar, authorities said. Investigators also found blood in the bathtub inside the home, which a DNA analysis again found was a likely match to Salazar.
Witnesses said they had seen Escobedo arrive at the Young Road home on July 26, with Salazar "slumped down" in the passenger seat, says the statement of facts. Escobedo allegedly told one of the witnesses days later that he shot Salazar inside the car, "cut her body into pieces in a bathtub inside of the trailer, and then burned her body in the burn barrels at the property."
Anyone with information about the case can call Gilroy Police Detective Jason Greathead at 408.846.0373 or a tip line at 408.846.0330.
Copyright © 2023 Bay City News, Inc.